Why a Learning Community?
As church leaders we often dream about a church that is flourishing, relevant and impacts community. Covid-19 has had severe implications for the church as we know it, and is forcing us to redefine how we do church. The City Changers Movement commits to journey with local pastors in aligning their churches to the mission of Jesus for this time. 
Church and community leaders with a vision to take Love, Faith and Hope to their cities will benefit significantly from being part of a group of peers in a learning community. This carefully designed nine-month journey will capacitate the missional intentionality of your church and embolden you to lead it well. In joining the learning community, you will be part of a national peer group of 5–8 leaders who are on the same quest. Together you will share relationship, process questions and explore best practice.
The aim of the learning community is to develop core competencies in three key areas:
- Spiritual Fortitude: Embracing the full Gospel | Personal Soul Care
- Strategic Insight: Missional Individual | Missional Communities | Missional Ecosystem
- Servant Leadership: Posture | People Development


How will the Learning Community Work?
The Learning Community will be a nine-month journey with eight cycles.
The Learning Community is a nine month journey. Each monthly cycle has three 20 - 35 minute videos that you will need to watch. After watching the online videos, questions needs to be answered in preparation for the RBC. At this monthly Zoom meeting we will harvest the input of peers to broaden your understanding of the content, and assist you in creating next steps for your church. The journey starts in October 2022 and ends in July 2023. You can register for the morning or the evening group.


Monthly Zoom Meeting Dates
You will be able to join either the morning group or the evening group. Monthly Zoom meetings will be held on the following dates:
Monday 17th October 2022
Monday 21st November 2022
Monday 12th December 2022
Monday 23rd January 2023
Monday 13th February 2023
Monday 13th March 2023
Monday 8th May 2023
Monday 12th June 2023
Monday 10th July 2023


What topics will be covered?
The Learning Community Program
Access to this content will be granted with enrollment.

You can preview the 1st video of the 1st cycle to get a taste.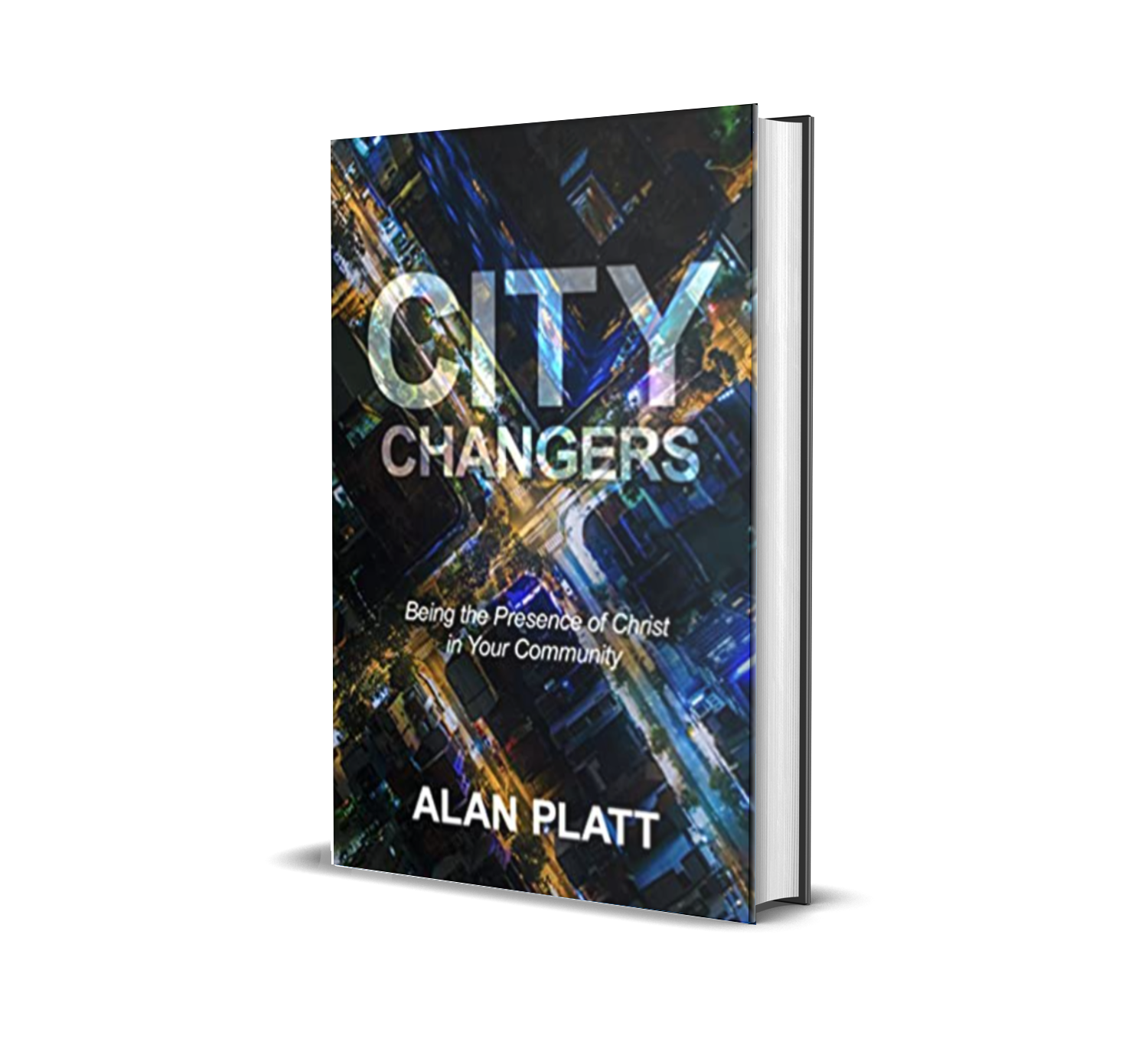 The Philosophy of City Changers

The Bible is clear about God's love for the city, be it Babylon,Nineveh, or Jerusalem. Thousands of years later, His love hasn't changed—and God still calls His people to speak truth to the cities of the world. In City Changers, Alan Platt shows how we need to be in the classrooms, boardrooms, and marketplaces of our communities, engaged with society and ready to offer hope to the broken. Alan gives practical answers and inspiration for influencing the spiritual, social, and cultural dimensions of where we live, as he tells his remarkable story of watching God's church deeply affect cities around the world.
Buy a copy on Amazon.